MAE JEMISON: First African American Woman in Space; Inductee National Women's Hall of Fame & International Space Hall of Fame

"Dr. Jemison was amazing! I have received nothing but positive feedback. In fact, many have said she was the best speaker they had ever heard. She was so engaging with the audience and girls and I had the honor of taking a picture with her!"

-Girl Scouts of the USA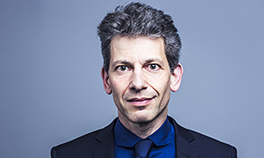 DAVID ROWAN: Editor-at-Large and Founding Editor-in-Chief of WIRED UK; Renowned Tech Journalist, The Sunday Times

"David was incredible and we've had some great feedback already from our analysts and leadership team that were there. We were engaged, inspired and enjoyed every minute of his keynote."

-Accenture
ANN CURRY: Emmy Award-Winning Journalist; Host, New PBS Series "We'll Meet Again"; National and International Correspondent for NBC News (2012-2015); Anchor, NBC News' TODAY (1997-2012)

"The event was a total success, due in large part to Ann Curry – she was warm, humorous, and intelligent and her speech captivated our audience. We are going to have a tough time topping her for next year... "

-Hospital Hospitality House

.
CHARLES DUHIGG: New York Times Bestselling Author of "The Power of Habit" and "Smarter Faster Better"; Pulitzer Prize-Winning Columnist for The New York Times Magazine

"Can I just say, WE LOVE CHARLES DUHIGG!!! ...He was so engaging, funny, generous with his time and his presentation was smart, intriguing and we loved every bit of it. We would love to have him back again and again!"

-Westmont College
RICHARD PHILLIPS: Hero of the High Seas & Real Life Inspiration for the Movie Captain Phillips; Author, A Captain's Duty: Somali Pirates, Navy SEALs, and Dangerous Days at Sea

"Captain Phillips' speech was awesome. What a riveting story and he was so low-key and friendly. What a great guy! We really enjoyed him very much."

-National Independent Automobile Dealers Of America
STEVEN KOTLER: New York Times Bestselling Author of Stealing Fire, The Rise of Superman, Abundance & Bold; International Pioneer in Peak Performance & Innovation

"Steven Kotler's presentation was cutting-edge and utterly engaging. He introduced our audience to a unique set of concepts and perspectives that left participants deeply informed, richly inspired, and with a renewed sense of purpose. I recommend him highly."

- The Superhero You Conference
RONAN FARROW: Contributing Writer, The New Yorker; Documentary Filmmaker, HBO; Pulitzer Prize-Winning Investigative Reporter

"He sure did knock it out of the park...My goal with our meeting was that every attendee leave feeling hopeful, energized and inspired, and [his] keynote truly made that impact."


- Blackbaud
MICHAEL NUTTER: 98th Mayor of Philadelphia; CNN Contributor 

"As mayor of one of our nation's largest cities, he has earned a national reputation as a leader in urban public policy – addressing key challenges in economic development, public safety, environmental innovation and many others."


- Columbia University's SIPA Dean, Merit E. Janow
ADAM BRAUN: New York Times & Wall Street Journal Bestselling Author, The Promise of a Pencil; Founder, Pencils of Promise; Founder & CEO, MissionU
"Compelling. Passionate. Engaging. His story is amazing in and of itself. When he tells it, the hairs on your arms all stand up and your heart skips a beat."
-American Association of Advertising Agencies
ERICA KESWIN: Author, Bring Your Human to Work (Fall, 2018); Workplace Strategist & Executive Coach


"Erica provided unique and informative insights... I found her suggestions to be both effective and empowering, and I continue to use much of her practical advice even months after attending her seminar..."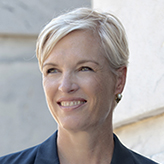 CECILE RICHARDS: President, Planned Parenthood Federation of America & Planned Parenthood Action Fund (2006-2018); New York Times Bestselling Author, Make Trouble; Board Member, Ford Foundation
PHIL LIBIN: Digital Entrepreneur & Venture Capital Investor; Co-Founder & CEO, All Turtles, Artificial Intelligence (AI) Startup Studio; Co-Founder, Evernote, Global Productivity Tool
BRET STEPHENS: Op-Ed Columnist, The New York Times; Pulitzer Prize Winner for Distinguished Commentary; On-Air Contributor, NBC & MSNBC; Foreign Affairs Expert
HOWARD DEAN: Chairman, Democratic National Committee (2005-2009); 79th Governor of Vermont (1991-2003); Founder, Democracy for America; MSNBC Contributor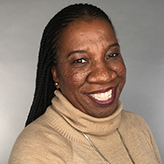 TARANA BURKE: Founder of the Me Too Movement; 2017 TIME Person of the Year; 2018 TIME's "100 Most Influential People"; Social Justice Activist
OLYMPIA SNOWE: U.S. Senator from Maine (1995-2013); Member of U.S. House of Representatives (1979-1995); Senior Fellow, Bipartisan Policy Center

 
TINA TCHEN: Former Assistant to President Barack Obama; Former Chief of Staff to First Lady Michelle Obama; Advocate for Gender Equality and Children's Issues
KAREN HUGHES: Worldwide Vice Chair, Burson-Marsteller; Counselor to President George W. Bush (2001-2002); Under Secretary of State for Public Diplomacy and Public Affairs (2005-2007)
BEN RHODES: Senior Advisor to Former President Barack Obama; Former Deputy National Security Advisor for Strategic Communications &  Speechwriting for President Barack Obama
RICK SANTORUM Senior Political Commentator, CNN; 2016 & 2012 Republican Presidential Candidate



 
JUDITH JAMISON: Artistic Director Emerita, Alvin Ailey American Dance Theater; 50th Hall of Fame Inductee at the National Dance Museum

 
ELIZABETH SHERWOOD-RANDALL: Deputy Secretary, U.S. Department of Energy (2014-2017); Senior Director for European Affairs, National Security Council (2009-2013)