New Videos from Tech Visionary Jimmy Wales
Tech innovator and Wikipedia inventor Jimmy Wales, one of the most sought-after speakers in business and technology, was recently presented with the 2014Tech4Good Judges' Award. Read more about it here.
Check out HWA's new Jimmy Wales video channel here.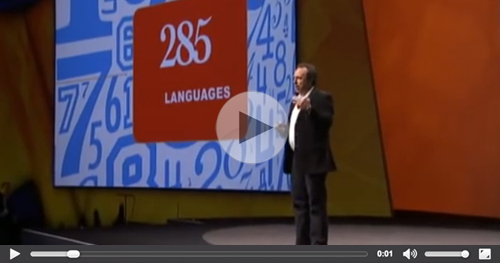 "Jimmy Wales was wonderful – he is definitely a 'kind and thoughtful human being' which was a phrase he repeated several time during the presentation and conversations. And if he thinks those are important traits for his website, then he must possess them! I would highly recommend him to any group, he was funny and engaging, and a total pleasure to be with."
-Flexible Packaging Association
"Jimmy Wales was fantastic! His performance was a great success."
-NOTA-Danish National Library for Persons with Print Disabilities
"CNA NEXT was like a marathon...More than 1,000 people coming to support a new idea of doing business. Moreover people were coming to listen to Jimmy Wales's words! We are so proud of our results. Thank you so much for your collaboration!"

The Harry Walker Agency, Inc. | 355 Lexington Avenue, Floor 21 | New York, NY 10017
www.harrywalker.com