Two Pairs of Thought Leaders, Bestselling Authors and Phenomenal Speakers
Steven Levitt and Stephen Dubner are the bestselling authors of Freakonomics, SuperFreakonomics and their latest hit, Think Like A Freak. They are also dynamic speakers that have given more than 1,000 speeches worldwide, engaging everyone from small groups to audiences as large as 10,000.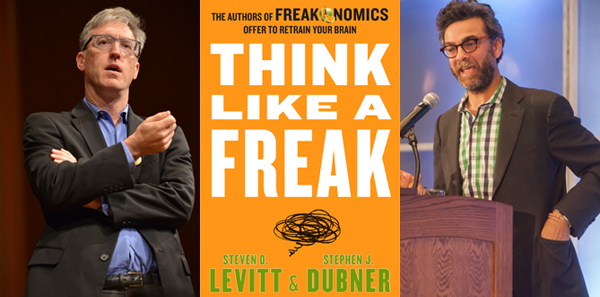 Levitt photo credit: Gerald R. Ford School of Public Policy
"Steve was a gem for our audience. He's charismatic, perceptive, humorous, down-to-earth, and very smart. He was mobbed after his talk and was exceptionally gracious…We highly recommend him to any group. His topics are relevant, easily relatable (I would describe them as the human interest side of economics), and insightful. A perennial favorite for us!"
-Arch Venture
"Stephen was extraordinary yesterday. There was such a buzz about his keynote at the event ... Stephen was incredibly engaging and the audience was completely mesmerized for 45 minutes. In my experience, it is a feat to get this digitally-inclined crowd to put down their smart devices for an extended period of time and simply listen ... and that is a testament to Stephen's storytelling abilities."
-Tapad

Nicholas Christakis and James Fowler are co-authors of the bestselling book, Connected: The Surprising Power of Our Social Networks and How They Shape Our Lives. Dubbed the "dynamic duo" by Science magazine, the social scientists are experts on social networks and their influence on every aspect of our lives.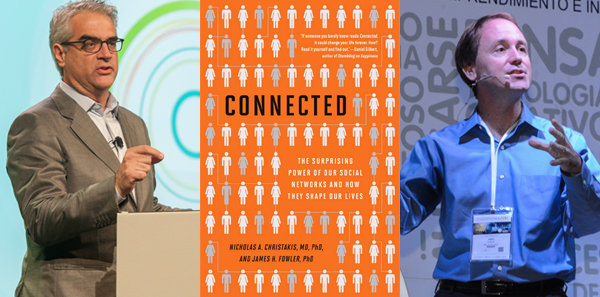 "Nicholas was absolutely terrific. The room was at capacity – 3,000+ or so and everyone was engaged, enlightened, enriched and entertained by his talk. No one left the room. A grand slam and excellent opening for our Annual Meeting. Numerous compliments and great post talk questions."
-Heart Rhythm Society
"We really enjoyed having Dr. Fowler at the conference. With a heavy focus on networks- how to build and grow them – he was a great choice and I thought came across in an easy, friendly and engaging manner."
-a Community Forum

The Harry Walker Agency, Inc. | 355 Lexington Avenue, Floor 21 | New York, NY 10017
www.harrywalker.com