Itzhak Perlman Charms and Inspires at the Salk Institute
An Evening with Itzhak Perlmanis a special program for your guests to hear this world-famous violin virtuoso both speak and play in one unforgettable event. At these appearances, Mr. Perlman answers: What is the spark that differentiates good from great?
The San Diego Union-Tribune said Perlman "charmed" the audience at his recent presentation at the Salk Institute, where he was awarded the Salk Medal for Public Service. Watch the video below.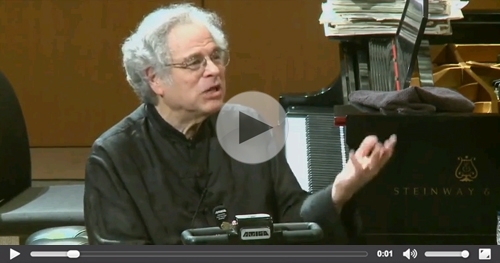 Learn more about Itzhak Perlman as a speaker.
Mr. Perlman is an exciting choice for: fundraisers (arts, healthcare and hospitals, youth programs, and more); town halls, forums and ticketed events; leadership and motivational events; VIP events for your clients; and events for your top performers.

The Harry Walker Agency, Inc. | 355 Lexington Avenue, Floor 21 | New York, NY 10017
www.harrywalker.com