Expert on Cybersecurity and
Former Deputy Secretary of Homeland Security
Joins The Harry Walker Agency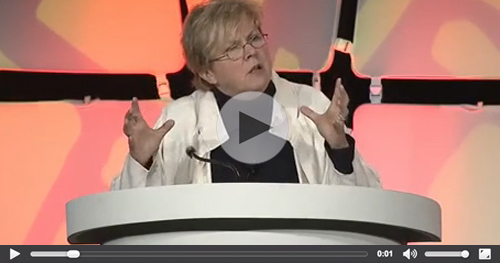 With her extensive experience in the public and private sector, Jane Lute can answer today's most pressing questions around cybersecurity and the future of the digital age.
She delivers deep insights in a down-to-earth style, uses storytelling to make sense of the issues and offers audiences clear takeaways. Watch her offer an engaging look at the cybersecurity revolution.
How well are nation-states, international institutions, or even the major multinational corporations coping with constant developments in the digital world? Just how reliant are modern societies on global connectivity, instantaneous access to seemingly limitless information, and deeply pervasive automation that runs everything? What are the most significant political implications of the worldwide 'cyber awakening' that is accompanying the ongoing, organic, and instantaneous expansion of the Internet? What is happening at the key intersection of technology, power, and wealth? 
These are the kinds of questions Jane Lute tackles in her presentations.
The CEO of the Center for Internet Security, Lute was previously the CEO and President of the Council on Cybersecurity. She also served as Deputy Secretary for the Department of Homeland Security (DHS) and served on the National Security Council under two presidents.
---

The Harry Walker Agency, Inc. | 355 Lexington Avenue, Floor 21 | New York, NY 10017
www.harrywalker.com