NYT Bestselling Author, Entrepreneur and Global Shaper
Joins The Harry Walker Agency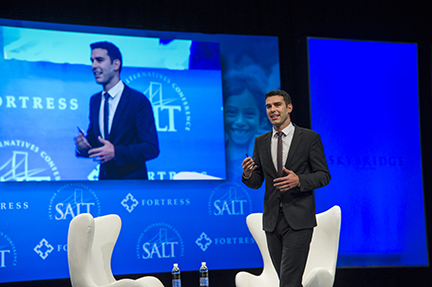 Braun was named to Business Insider's 40 Under 40, Wired magazine's 50 People Who Are Changing the World, and was selected as one of the World Economic Forum's
First Ten "Global Shapers."
In 2008, Adam Braun left a successful financial career with Bain & Company to start Pencils of Promise, an award-winning organization that has broken ground on more than 300 schools around the world. As a leader helping individuals, organizations and companies drive transformation by identifying their true mission, he has been featured as a speaker at The White House, the United Nations and the Clinton Global Initiative.
Braun began working summers at hedge funds when he was just sixteen years old, sprinting down the path to a successful Wall Street career. But while traveling abroad he met a young boy begging on the streets of India. When Braun asked him what he wanted most in the world, the surprising answer became the inspiration for the organization he would one day start.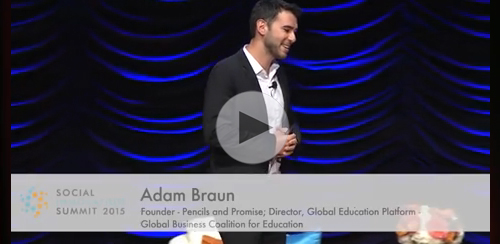 Watch Adam Braun's engaging and inspiring speech at the 2015 Social Innovation Summit.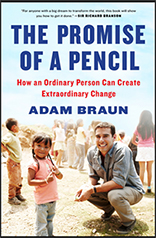 #1 National Bestseller
Adam Braun's book, The Promise of a Pencil: How an Ordinary Person Can Create Extraordinary Change, debuted at #2 on the New York Times bestseller list and went on to become a #1 national bestseller. In the words of Sir Richard Branson, "For anyone with a big dream to change the world, this book will show you how to get it done."

---

The Harry Walker Agency, Inc. | 355 Lexington Avenue, Floor 21 | New York, NY 10017
www.harrywalker.com